Welcometo bound by blood

Willkommen im Bound by Blood. Wir sind ein Fandom/Mystery RPG das an die Serie Shadowhunters angelehnt ist. Unser Board exestiert schon 2 Jahre, bei den Important Information könnt ihr alles nachlesen was passiert ist sowie auch das längst Vergangene! Das Board orientiert sich an der Serie aber auch mit Elementen aus den Büchern. Genauso gibt es bei uns die Möglichkeit eigene Rassen mit einfliesen zu lassen, wenn sie unserem Setting entsprechen, jene könnt ihr bei der Charaktervorstellung vorstellen und wir schauen ob wir hamonieren könnten! Ihr könnt und dürft gerne bei uns mitwirken, wenn gewünscht, doch auch hat das Team viele eigene Ideen, um euch genügend Plots zu bieten. Unser Rating ist auf FSK 18 gesetzt. Wir spielen nach dem Prinzip der Szenentrennung und verfügen über keine Mindestpostlänge. Wir schreiben unsere eigene Geschichte, bei der ihr euch gut einbringen könnt. Es sind übernatürliche Wesen, wie Nephilim, Engel, Dämonen, Hexenmeister, Vampire, Werwölfe, Elben und andere Wesen gestattet. Interesse? Dann melde dich an und werde ein Teil von uns!

online0 Teammitglieder

Zurzeit ist kein Teammitglied online!

Inplaykalender

Juli 2010

Mon
Tue
Wed
Thu
Fri
Sat
Sun
1
2
3
4
5
6
7
8
9
10
11
12
13
14
15
16
17
18
19
20
21
22
23
24
25
26
27
28
29
30
31

August 2010

Mon
Tue
Wed
Thu
Fri
Sat
Sun
1
2
3
4
5
6
7
8
9
10
11
12
13
14
15
16
17
18
19
20
21
22
23
24
25
26
27
28
29
30
31

September 2010

Mon
Tue
Wed
Thu
Fri
Sat
Sun
1
2
3
4
5
6
7
8
9
10
11
12
13
14
15
16
17
18
19
20
21
22
23
24
25
26
27
28
29
30

&&' WetterInplay Info

Ein Blick auf den Kalender verrät uns, dass Juli - September 2010 unseren Zeitraum zeigt. Der Juli wurde - seinem Ruf vollständig gerecht und sorgte mit einem Wetterumschwung bis zu einer Spitzentemperatur von 36° Grad. Auch der August lässt uns mit sommerlichen Temperaturen nicht im Stich. Doch der anschließende Sepember lässt die Temperaturen wieder um einige Grade sinken. Es ist mit 16 - 20° zu rechnen. Die nächste Vollmonde sind am: Montag, 26. Juli l 2010 | Dienstag, 24. August 2010 | Donnerstag, 23. September 2010

» Inplay-Monate: Juli-September 2010
» Tage: Montag bis Sonntag
» Nächster Zeitsprung: folgt

newstime

28.02 Der erste Charakter aus der Vergangenheit ist hier, nämlich Will Herondale. Weitere sind gerne gesehen.2 neue Rassen wieder im Forum. Community Abende mit unseren Usern.
31.01 Zusätliche Blacklist Warnung, Neue Gesuche und Sets für alle Charas erstellt von Ana aka. Leonora.
15.11 Automatische Themen Archivierung ist nun aktiv. Neue Hintergrund Infos bei den Backround Informations und im Wiki.
14.11 2 Jahre Bound by Blood!!!
18.09 Neue an das Inplay angepasste Storyline, Zeitsprung, Neue Rasse, Was bisher geschah & Timeline
16.09 Kai und Jutta haben das Forum verlassen. Chrissi unterstĂĽtzt uns wieder als neues Teammitglied
02.04 Start des neuen Inplayplotes.
12.03 Der alte Plot und das Spieljahr 2009 ist beendet. Wir befinden uns nun im Jahr 2010 im Inplay. Der neue Plot wird die Tage gestartet.
18.11 Wir haben ein neues Standard Design.
17.09 Wir begrĂĽĂźen Jutta aka Alec Lightwood als neues teammitglied! 19.08 Das Forum wurde neu zusammengebaut und alle Fehler behoben. Zudem begrĂĽĂźen wir Kai aka Jace im neues Teammitglied. Das zweite Design ist fertig.
09.07 Verstorbene Charaktere nun als NPC im Nebenplay spielbar. 22.05 Unsere Technik-Abteilung arbeitet gerade an der Lösung des Alert-Problems. 24.01 Wir arbeiten an einem zweiten Design. 03.12 Werft doch mal einen Blick auf unseren Adventkalender.
22.11 Wir begrüßen ein neues Mitglied im Team. 15.11 Das Inplay wurde heute offiziell eröffnet. 14.11 Das Forum ist nun offiziell eröffnet. Es gibt noch das ein oder andere optische Detail das angepasst wird aber das erledigen wir so nebenbei. 07.11 Das Forum ist bald fertig und wird die nächsten Tage eröffnet werden.
Fight so dirty but you love so sweet
Leonidas & Serafina • 25.02.2010 • Spätabends • Trainingsraum
<g12>Serafina Rossi</g12>
years old - -
Posted on:
06.09.2022, 19:24
- Wörter:
-
Fight so dirty but you love so sweet
Gast Gast
am 25.02.2010
Canteen coffee was disgusting.
For three days now she had been getting her coffee fix either there or outside the Institute at a small café that for once didn't seem to be part of a bigger chain. Whenever Sera went there to spend the little money she had access to, there were long ass lines in front of the counter. Loads of girls and boys her age alike were standing in big groups, talking loudly with one another, laughing about things Sera never even heard of before. Couldn't even get her damn coffee in peace.
Of course she could have simply gotten over herself and apologize to Leonidas who, no doubt, had access to the best coffee in the whole Institute, but she just couldn't bring herself to. Just days ago, she had always found herself unknowingly looking for her childhood friend, running into him everywhere she went. Her blue marbles were always fixed on his figure as soon as she caught a glimpse of him and there was nothing, she could do about it. She just couldn't help herself. Just like she couldn't help herself but to be resentful. They didn't really have a fight, like, a proper one. Or did they? The girl herself wasn't even sure, and she had spent plenty of hours in her room and training, contemplating the situation and how they'd separated. In the end she did what many people with anger issues would do: she bottled It up, hoping it wouldn't blow up in her face. So, yes, she had been avoiding him. She did not go back to his room for their morning coffee, did not seek out additional training sessions and even happily accepted when she got paired for training with another Shadowhunter. That same evening, she had met up with Kit to explore New York City for the first time, so she could clear her head and not think about the fight she'd had that very morning. For once, at least.
But now, it was time for their scheduled training session, and she could not avoid him any longer without acting like an irreconcilable child. Which was actually something she'd rather not have. Who would have thought? Hair tied to two braids with a couple of strands framing her face, she gripped her daggers tight before sliding them into their sheaths which were fastened around her leg. Just like the night she had surprised Leonidas to the point where he'd pointed a gun with its safety catch off straight at her. Today, they would not be practicing their targeted precision, but rather hand-to-hand combat. You know, in case the demons were having a field day. Dressed in a similar workout attire from three nights ago she found her way to the training room, where Leonidas was already waiting for her. Well, more or less, anyway.
As she quietly made her way into the big room on the top floor, she pulled out her stele and drew a soundless rune on both of her exposed ankles. Combined with her grace and agility rune, there was no way he heard her coming, unless he was specifically listening for her breath and heartbeat. Sera was still angry at him for raising his voice, as well as practically telling her she would have been more of a liability than anything else if she had come looking for him. Belittling every drop of sweat and blood she had spilled while training relentlessly. Kicking her motivation in the face. Though bottled up, her resentment was still lingering.
Her fingers reached for a short training stick – one used as a dummy for daggers – as her eyes locked on his back that he was presenting to her. She could see the muscles move under the fabric as he went for the hits, noticed the bandages around his knuckles. Holding back a scoff, she took aim. Her muscles tensed, and her arm shot forward quickly, releasing the wooden stick.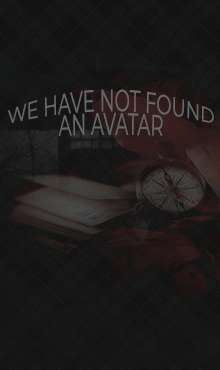 Benutzer, die gerade dieses Thema anschauen: 1 Gast/Gäste