Welcometo bound by blood

Willkommen im Bound by Blood. Wir sind ein Fandom/Mystery RPG das an die Serie Shadowhunters angelehnt ist. Unser Board startet direkt nach dem Ende der 1. Staffel, was danach passiert liegt in eurer Hand! Das Board orientiert sich an der Serie aber auch mit Elementen aus den Büchern. Was jedoch keine Vorrausetzung ist um bei uns mit zu wirken! Unser Rating ist auf FSK 18 gesetzt. Wir spielen nach dem Prinzip der Szenentrennung und verfügen über keine Mindestpostlänge. Wir starten also direkt nach Staffel 1 Episode 13 und schreiben daraufhin unsere eigene Geschichte, bei der ihr euch gut einbringen könnt. Es sind übernatürliche Wesen, wie Nephilim, Engel, Dämonen, Hexenmeister, Vampire, Werwölfe und Elben gestattet. Interesse? Dann melde dich an und werde ein Teil von uns!

online0 Teammitglieder

Zurzeit ist kein Teammitglied online!

&&' WetterInplay Info

Ein Blick auf den Kalender verrät uns, dass Januar - März 2010 unseren Zeitraum zeigt. Der Frühling steht langsam in den Startlöchern und die Temperratur liegt bei +13° UND +6° Grad; je nach Gebiet. Die nächste Vollmonde sind am: Samstag, 30. Januar 2010, Sonntag, 28. Februar 2010 & Dienstag, 30. März 2010.

» Inplay-Monate: Januar - März 2010
» Tage: Montag bis Sonntag
» Nächster Zeitsprung: folgt

newstime

02.04 Start des neuen Inplayplotes.
12.03 Der alte Plot und das Spieljahr 2009 ist beendet. Wir befinden uns nun im Jahr 2010 im Inplay. Der neue Plot wird die Tage gestartet.
18.11 Wir haben ein neues Standard Design.
17.09 Wir begrĂĽĂźen Jutta aka Alec Lightwood als neues teammitglied! 19.08 Das Forum wurde neu zusammengebaut und alle Fehler behoben. Zudem begrĂĽĂźen wir Kai aka Jace im neues Teammitglied. Das zweite Design ist fertig.
09.07 Verstorbene Charaktere nun als NPC im Nebenplay spielbar. 22.05 Unsere Technik-Abteilung arbeitet gerade an der Lösung des Alert-Problems. 24.01 Wir arbeiten an einem zweiten Design. 03.12 Werft doch mal einen Blick auf unseren Adventkalender.
22.11 Wir begrüßen ein neues Mitglied im Team. 15.11 Das Inplay wurde heute offiziell eröffnet. 14.11 Das Forum ist nun offiziell eröffnet. Es gibt noch das ein oder andere optische Detail das angepasst wird aber das erledigen wir so nebenbei. 07.11 Das Forum ist bald fertig und wird die nächsten Tage eröffnet werden.
Happy Birthday!
Hunger Games | 18+
Gast
years old - -
Posted on: 27.04.2022, 19:24 -


Das Deep in the Meadow wird heute 8 Jahre alt!
Schaut gerne bei uns vorbei, es gibt Kaffee, Tee und Kuchen fĂĽr alle!

Liebe GrĂĽĂźe,
Alec, Robin & Lily




Deep in the Meadow
Szenentrennung // 18+ // Panem-RPG // Wir spielen nach Catching Fire




Die Rechte fĂĽr das Bild liegen bei Lily.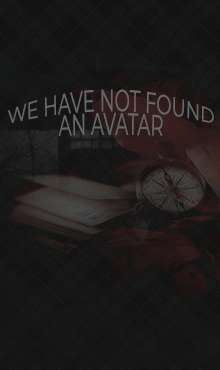 Benutzer, die gerade dieses Thema anschauen: 1 Gast/Gäste